From Member to Trustee to Benefactor
Meet Joan Spear, MBA, RN, CNOR, CRCST
From Member to Benefactor
"It was an expectation," explained Joan Spear, MBA, RN, CNOR, CRCST, as she described her early days with AORN.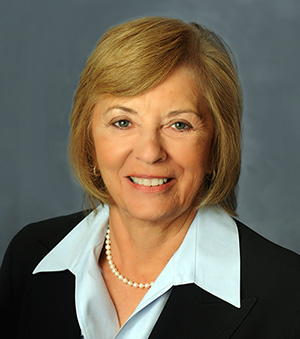 As a new nurse working in the operating room, her OR leader was active in the association and imparted upon the recent grad the importance of community and continued learning. With that initial push, Joan has been a member of AORN since 1967, joined the Foundation Board of Trustees in 2012, and established an endowment in 2015. In 2019, Joan joined 11 others to become a founding member of the Benefactors' Society and has continued that commitment every year since.
The AORN Foundation established the Benefactors' Society to recognize the generosity of individuals who donate $2,500 to the Annual Campaign Fund. Participation in the Benefactors' Society is renewable annually and is based on unrestricted gifts made by a donor. The Annual Fund is critical to the success of the AORN Foundation in supporting our mission "to empower perioperative nurses in advancing patient and workplace safety through education and research."
The Foundation's Board of Trustees are stewards of the Foundation funds. This does not mean they determine who receives grants and scholarships, instead, the board identifies opportunities to create new programs that would benefit nurses and promote safe patient care.
"As life permitted, my ability to support the Foundation grew," said Joan. She realized over time that she held a deep passion for supporting education, especially education for perioperative nurses. The Foundation's mission to empower perioperative nurses in advancing patient and workplace safety through education and research continues to resonate for Joan. With the help of the Benefactors' Society, individual donors, and corporate support, the Foundation is enabling thousands of nurses to achieve their professional dreams.
Joan's commitment to AORN and the Foundation spans more than 50 years and her passion for the mission has never flagged. "I want to have nurses around when I require the care, I want to feel they will be there for me. We all have a driving inner voice to guide us in the right direction, it is a part of our being. For me, education is most important."
Thank you, Joan, and thank you to all the wonderful donors and sponsors who have enabled the AORN Foundation to continue to create an impact on so many nurses by delivering on its mission. If you would like to discover how you can support the AORN Foundation, go to AORN Foundation Donation - AORN Foundation or email [email protected].