Access SAGES' free formal education on how to safely use electrosurgical instruments, with an emphasis on how they actually work.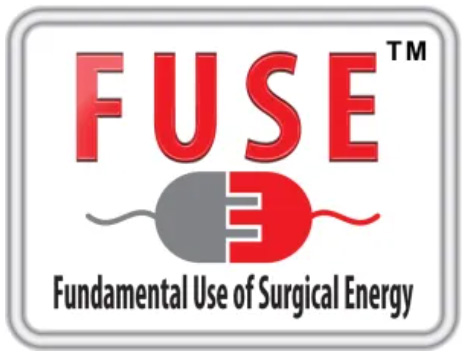 There's a significant problem in many operating rooms across the United States: Electrosurgical devices can cause significant patient burns and life-threatening fires, but many members of surgical teams haven't received formal training on how to use them safely.
Simple mentoring regarding how to use the devices is insufficient, says Thomas Robinson, MD, MS, FACS, professor of surgery at the University of Colorado School of Medicine in Aurora. He says specific, formal training is required to improve patient safety by reducing avoidable harmful incidents.
Fortunately, the Society of American Gastrointestinal and Endoscopic Surgeons (SAGES) created the Fundamental Use of Surgical Energy (FUSE) program for this exact purpose. SAGES says FUSE addresses the widespread lack of awareness of how electrosurgical devices actually work, including the complications that can result from using surgical energy.
The goal is to enable providers to learn and apply the correct skills to properly and safely use electrosurgical instruments. "Professionals who earn a FUSE certification better understand how surgical energy devices work, when to apply them, and what hazards and errors can occur during their use," says Dr. Robinson.
The FUSE program consists of online, web-based, multimedia didactic materials that are designed to inform and promote best practices for using electrosurgical, ultrasonic and other energy sources during surgery. It includes education on the difference between monopolar and bipolar instrumentation, how to avoid direct application injuries and surgical fires, and how to recognize and identify insulation defects that could negatively impact patient safety.
The didactic educational module is available free of charge here. Upon completion of the program, a computer-based cognitive examination assessment is then available for a fee.
"Although electrosurgery complications are uncommon, when they do occur, the resulting injuries patients suffer can be devastating," says Dr. Robinson. "Being aware of all the complications that can occur during electrosurgery will ultimately make the operating room a safer place for patients and staff."