Reserve Your Hotel
Join us in Nashville March 9-12, 2024
AORN Foundation Expo Grants
Application for grants opens soon!
New This Year!
The new Ambulatory Track at the Leadership Summit is geared toward ASC Leaders and Administrators.
Join us in Nashville, where "Making your Mark" takes center stage. The event will unite perioperative nurses from around the globe for an exhilarating four-day experience filled with unparalleled education, inspiration, networking opportunities, and fun.
Mark your calendars and get ready to leave an indelible impression at AORN's 71st annual conference.
What to Expect
From in-depth conversations to rapid-fire workshops, these 4-days will reignite your passion for the practice.
Featured Speakers
Meet the trailblazers and motivators who are shaping the future of surgery – more being added daily!
Risha Grant
Diversity & Inclusion Expert, Author, Consultant
Risha's personal mission to expose the subtleties and values of Diversity, Equity, & Inclusion while shining a light on the impacts they create.
Chad Foster
Author and Award-Winning Business Leader
Chad was the first blind graduate of the Harvard Business School leadership program. Today, he entertains audiences with his keynote presentations, while breaking down the anatomy of resilience and encourages his audiences to push through setbacks.
Jessica Buchanan
Author, Speaker, Survivor, and Coach
Jessica survived a horrific abduction in Somalia. She went on to write, co-host a podcast, and supports other former hostages and their families.
Jia Jiang
Inspirational and Emotional Intelligence Speaker
Jiang stepped out of the corporate world and his biggest fear was rejection. He soon discovered that rejection can be much less painful than we believe, and that the fear of rejection is much more destructive than we know.
Choose Your Journey
In-person access to all the main conference education and activities along with on-demand streaming. Full-access pass to management-focused sessions/networking activities, plus all the full conference benefits. And new this year, Ambulatory-focused sessions geared toward our ambulatory surgery leaders. If you're unable to travel and can't be with us in-person, we can provide access to select education sessions.
Meet your people and have fun doing it
I had an absolute blast! I feel so re-energize and can't wait to bring the things I learned back to my facility to share with my team and colleagues." - Past Attendee
Evening Parties
Volunteer Activities
Mentor Program
Scavenger Hunt and Competitions
Chapter and Specialty Assembly Meet Ups
Explore Nashville
Music, food, and art. It doesn't get better than that.

Melodies play around every corner and there's a host of eclectic, locally sourced restaurants to sample. Shop, golf, or zipline through trees in this colorful Music City.
Join Periop Peers Next Year in Nashville, TN
March 9-12, 2024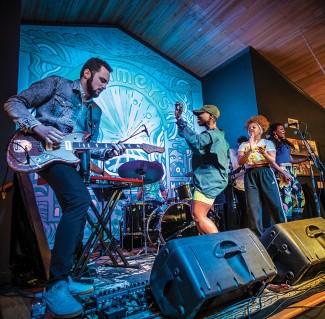 Start Your Nashville Adventure
As we return to "Music City USA," local ambassador Elizabeth J. Williams, MSN, RN, CNOR, RNFA,
shares some insider tips
on music, food, culture, and under-the-radar attractions you can check out.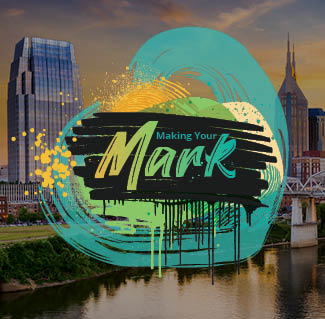 Making Your Mark
Share how you're Making Your Mark
on our profession. Post it through music, dance, photography or spoken word on social media in September with #AORN2024 or upload it to our website. You could win a free registration.
Reserve Housing
Book through AORN's housing partner to receive the best availability and lowest rates in the city.
Browse Hotels
Book with confidence with AORN's flexible registration policy.
Interested in Exhibiting? Learn more