Accreditation, Disclaimer and Copyright
Accreditation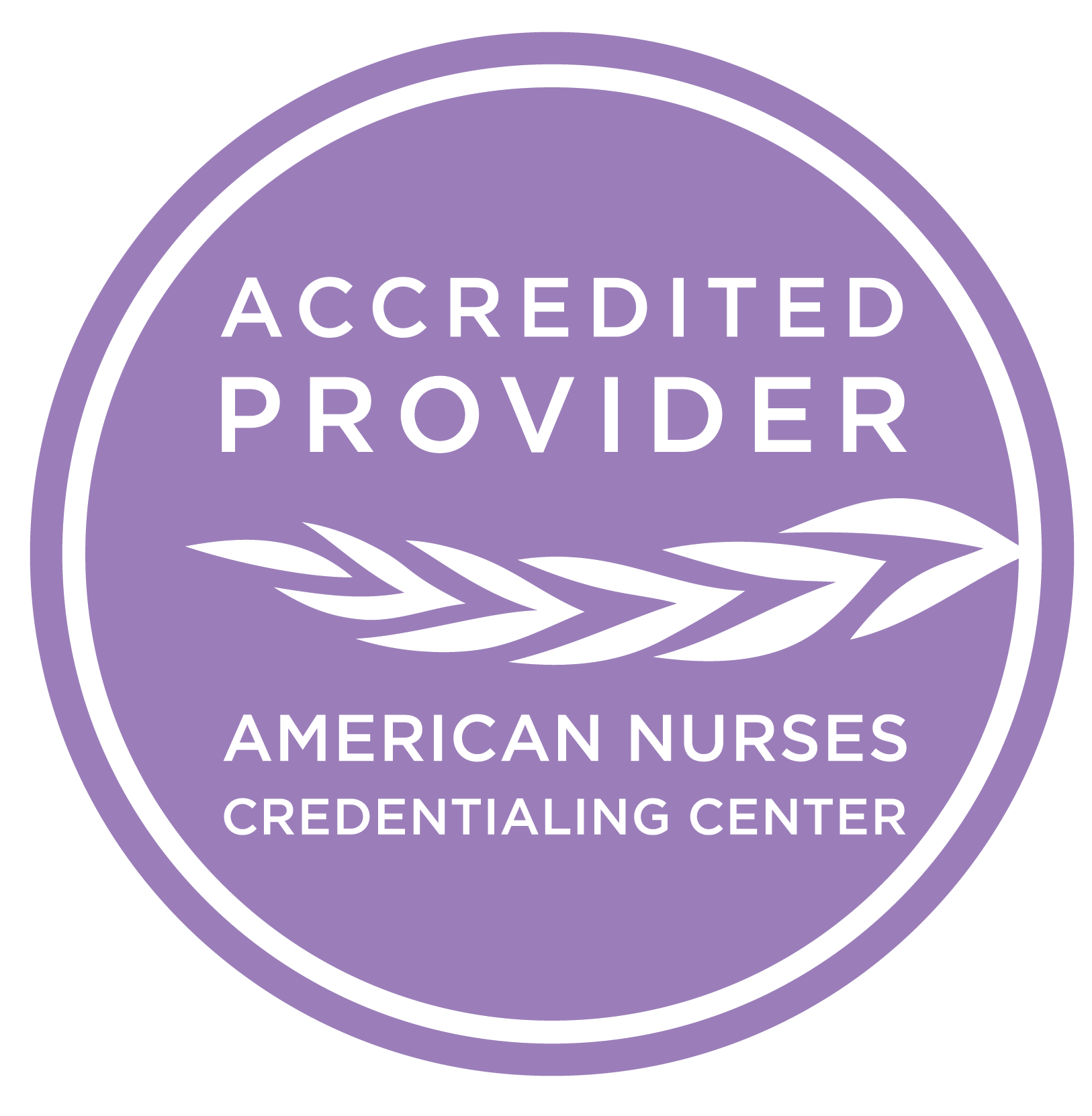 Association of periOperative Registered Nurses – Provider is accredited as a provider of nursing continuing professional development by the American Nurses Credentialing Center's Commission on Accreditation (Provider #P0041).
AORN is provider-approved by the California Board of Registered Nursing, Provider Number CEP 13019. Check with your state board of nursing for acceptability of education sessions for re-licensure.

AORN and NCCT - Surgical Technologist Certification
National Center for Competency Testing (NCCT) has partnered with AORN as a source of quality continuing education courses for surgical technologists. In accordance with its Outside CE Course Submission and Acceptance Policy for recertification, contact hours provided by AORN can be completed and submitted to NCCT for outside CE approval for recertification credit.

BASC
The Board of Ambulatory Surgery Certification (BASC) administers two certifications specifically designed for ASC professionals: Certified Administrator Surgery Center (CASC) and Certified Ambulatory Infection Preventionist (CAIP). BASC issues Administrator Education Units (AEUs) and Infection Prevention Contact Hours (IPCHs) for eligible education programs.
AORN is an approved BASC provider and offers courses that are eligible for AEUs and IPCHs (BASC Provider #0102).
Disclaimer
AORN recognizes these activities as continuing education for registered nurses. This recognition does not imply that AORN, the American Nurses Credentialing Center, the California Board of Registered Nursing, or NCCT approves or endorses products mentioned in the activity.
Notice
AORN does not endorse any commercial company's products or services. Although all commercial products seen in this activity are expected to conform to professional medical/nursing standards, inclusion in this activity does not constitute a guarantee or endorsement, implied or otherwise, by AORN of the quality or value of such product or of the claims made by its manufacturer.
No responsibility is assumed by AORN, Inc. for any injury and/or damage to persons or property as a matter of products liability, negligence or otherwise, or from any use or operation of any guidelines, standards, recommendations, methods, products, instructions, or ideas contained in the material herein. Because of rapid advances in the health care sciences in particular, independent verification of diagnoses, medication dosages, and individualized care and treatment should be made. The material contained herein is not intended to be a substitute for the exercise of professional medical or nursing judgment.
The content in this publication is provided on an "as is" basis.
TO THE FULLEST EXTENT PERMITTED BY LAW, AORN, INC. DISCLAIMS ALL WARRANTIES, EITHER EXPRESS OR IMPLIED, STATUTORY OR OTHERWISE, INCLUDING BUT NOT LIMITED TO THE IMPLIED WARRANTIES OF MERCHANTABILITY, NON-INFRINGEMENT, AND FITNESS FOR A PARTICULAR PURPOSE.
Copyright
Copyright 2023 AORN, Inc. AORN's training and educational materials are protected under federal copyright and trademark law. Only registered students may use our materials. Any unauthorized use of our materials is strictly prohibited. Violations of these requirements or of our valuable intellectual property rights may incur substantial penalties, including statutory damages of up to $150,000 for a single willful violation of AORN's copyrights.