About AORN
Safe Surgery Together
Sharing Best Practices
The Association of periOperative Registered Nurses (AORN) was founded in 1949 to establish a national community for operating room nurses who sought to share best practices for patients undergoing surgery. Today, we unite and empower perioperative nurses, healthcare organizations, and industry partners to support safe surgery for every patient, every time.
This is What We Believe In
Mission
AORN defines, supports, and advocates for patient and staff safety through exemplary practice in all phases of perioperative nursing care using evidence-based guidelines, continuing education and clinical practice resources.
Vision
AORN will provide indispensable evidence-based resources to establish the standards of excellence for each phase of perioperative nursing care to achieve optimal outcomes for every patient, every time.
Values
Innovation: Taking courageous and bold actions for growth and sustainability.
Communication: Exemplifying respect, collaboration, transparency and honesty.
Quality: Ensuring accountability and excellence.
Diversity, Equity & Inclusiveness: Promoting fairness, valuing differences, considering all perspectives.
Achievement: Achieving our mission, realizing the vision.
AORN Resources
You'll find AORN resources used in every hospital and ambulatory center across the country, including:

The evidence-based Guidelines for Perioperative Practice
Perioperative staff education
Career and leadership development guidance
Facility and health system solutions
Meet AORN Leadership
AORN is led by our board which consists of the officers and seven elected members. They are elected to make AORN the go-to perioperative resource for all perioperative nurses.
These delegates oversee and vote to update and modify AORN's bylaws, which include criteria for membership, descriptions of elections, terms of office, and more.
Annual Report & Financials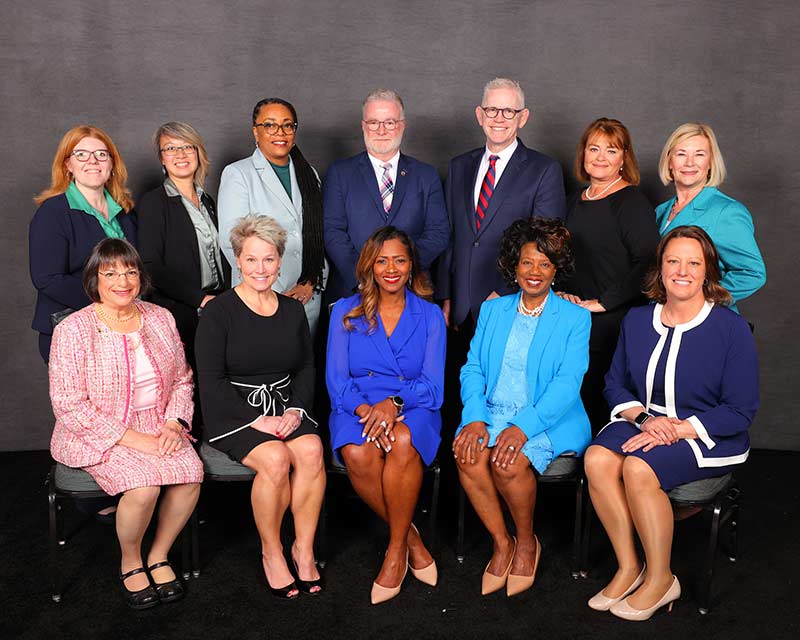 Behind the Mask
AORN and award-winning filmmaker Carolyn Jones (American Nurse Project) unveil the high-touch, high-tech perioperative world that takes place Behind the Mask and beyond the OR doors. Discover why so many extraordinary professionals choose this specialty: Close collaborative teams. Quality patient connections. Changing lives every day.
The AORN Organization of Companies
AORN includes a family of organizations dedicated to supporting nurses and surgical teams in providing evidence-based, quality care.

The AORN Foundation, a 501(c)(3) charitable organization, is the philanthropic arm of AORN. The generosity of individuals and corporate sponsors enables the Foundation to fund research, award academic scholarships, professional development grants, and patient safety resources such as tool kits, webinars, and seminar series.
Pfiedler Education, a division of AORN, offers accredited continuing education that provides medical device companies the opportunity to bring unbiased education to nurses and allied health professionals.
A subsidiary of AORN, AORN Syntegrity is the only EHR nursing content built by perioperative clinicians based on the most current Guidelines for Perioperative Practice. Evidence-based practices help prevent surgical risks and support more efficient processes, improve care protocols and outcomes, and lower costs.

The leading voice in ambulatory surgery, Outpatient Surgery Magazine, a division of AORN, and its trade show, OR Excellence, provide expertise and resources to perioperative professionals and administrators who work in surgical settings.
Join Us & Be Involved
When you join AORN, you are part of a community of 44,000 professionals who share a passion for advancing perioperative nursing and ensuring patient safety and optimal outcomes.

AORN supports your personal and professional development by connecting you to valuable career and practice resources, continuing education, and a close-knit nursing community.
Find an AORN membership type that's right for you, your team or facility.
Support your marketing strategy and connect with OR decision-makers.
Commit to evidence-based practices through quality education and resources.
Use your perioperative voice to advocate on the state and national levels.