AORN's Seal of Recognition Program
Distinguish Your Education and Training Content
AORN's Seal of Recognition program helps perioperative nurses and their colleagues select the highest quality training, education, and in-service programs that are deemed consistent with the AORN Guidelines for Perioperative Practice.

When perioperative professionals see the seal, they can be confident that AORN has reviewed the content for quality and alignment with the guidelines.
"C Change Surgical is proud to have earned the AORN Seal of Recognition for our CE program and support material designed to educate medical professionals about improvements in surgical slush. C Change is the only closed slush system on the market and focuses on sealed sterile security, efficient and streamlined supply, and reducing labor in the OR through automation."
"In support of our mission to help save lives, Xanitos recognizes the critical role our environmental services team members play in creating a safe and comfortable environment. Our robust education program drives our commitment to retain and grow our team members. Xanitos is proud to partner with AORN and is honored the Skills Fair has earned its Seal of Recognition."
"Diversey's mission is Caring. Protecting. Always, and we are passionate about doing all we can to have the best outcomes. We have been honored to work with AORN, to develop a program that is based upon evidence-based, best procedures and practices for environmental hygiene."
"The training and cleaning processes in the Ecolab OR Program have been given AORN's Seal of Recognition, providing hospital staff with the highest quality training, education, and in-service programs that are deemed consistent with the AORN Guidelines of Perioperative Practice."
We pursued the AORN Seal of Recognition because it represents the partnership between the leading perioperative nurse organization and industry. By obtaining the SOR on the Sterile-Z Back Table Cover brochure, it visually confirms the content adheres to a quality review by AORN."
Seal of Recognition Recipient Gallery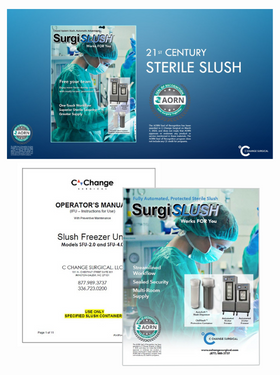 C Change Surgical has been awarded the AORN Seal of Recognition for its evidence-based training and educational guides on improving the delivery of sealed sterile security through expert, automated slush.
The 1 CEU program and educational materials detail the history of sterile slush and now a newer method for delivering improved sealed sterility, streamlined workflow, and automated, increased supply of slush for today's ORs.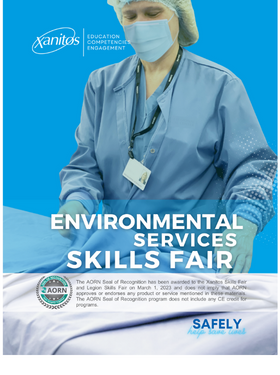 Xanitos' annual employee education program, the Environmental Services Skills Fair, has earned the AORN Seal of Recognition. Composed of topics including infection prevention, safety, waste stream, general/specialty area cleaning/disinfection and patient experience, the Xanitos Skills Fair is designed to elevate compliance and employee engagement.
Xanitos is a contracted Environmental Services provider focusing exclusively on the healthcare market in both the acute and ambulatory settings.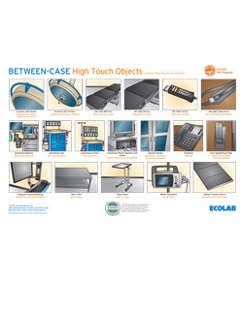 AORN has awarded the Seal of Recognition to Ecolab OR Program training and educational tools, including high touch objects.
The Ecolab OR Program is a set of evidence-based processes, practices and products designed to optimize environmental hygiene in the operating room for both between-case and terminal cleaning, as well as in Pre-op, PACU, and the Central Sterile Department. This program and its tools are applicable to both acute care hospitals and ambulatory surgery centers.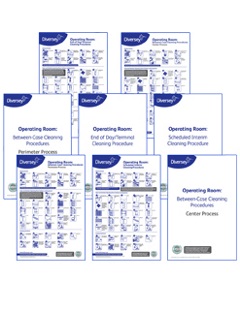 Diversey's OR Environmental Hygiene Program includes training and education tools for cleaning and disinfection of procedure areas and operating rooms in both acute and ambulatory care settings.
The Program includes evidence-based procedures and practices designed to optimize environmental hygiene in the operating room for between-case, terminal/end-of-day, and scheduled interim cleaning and disinfection that will enhance productivity and improve the quality of performance.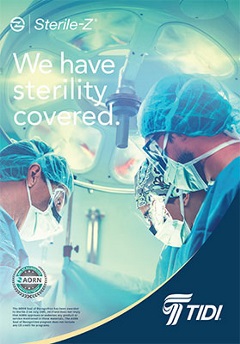 TIDI® Products has a history of providing forward-looking solutions to healthcare professionals—solutions that help reduce the risk of contamination and deliver the highest-quality patient care.
Each day, caregivers turn to TIDI Products for a supply of user-friendly, compliance-enhancing, and risk-reducing solutions. The TIDI Products portfolio of brands includes TIDIShield®, C-Armor®, Grip-Lok®, Sterile-Z®, Posey® and Zero-Gravity®.