AORN's Seal of Recognition Program
Distinguish Your Education and Training Content
AORN's Seal of Recognition program helps perioperative nurses and their colleagues select the highest quality training, education, and in-service programs that are deemed consistent with the AORN Guidelines for Perioperative Practice.

When perioperative professionals see the seal, they can be confident that AORN has reviewed the content for quality and alignment with the guidelines.
"Diversey's mission is Caring. Protecting. Always, and we are passionate about doing all we can to have the best outcomes. We have been honored to work with AORN, to develop a program that is based upon evidence-based, best procedures and practices for environmental hygiene."
Seal of Recognition Recipient Gallery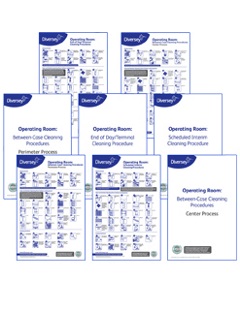 Diversey's OR Environmental Hygiene Program includes training and education tools for cleaning and disinfection of procedure areas and operating rooms in both acute and ambulatory care settings.
The Program includes evidence-based procedures and practices designed to optimize environmental hygiene in the operating room for between-case, terminal/end-of-day, and scheduled interim cleaning and disinfection that will enhance productivity and improve the quality of performance.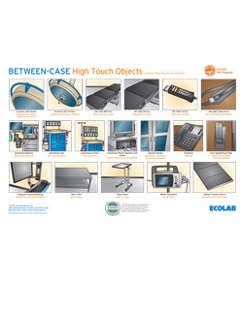 AORN has awarded the Seal of Recognition to Ecolab OR Program training and educational tools, including high touch objects.
The Ecolab OR Program is a set of evidence-based processes, practices and products designed to optimize environmental hygiene in the operating room for both between-case and terminal cleaning, as well as in Pre-op, PACU, and the Central Sterile Department. This program and its tools are applicable to both acute care hospitals and ambulatory surgery centers.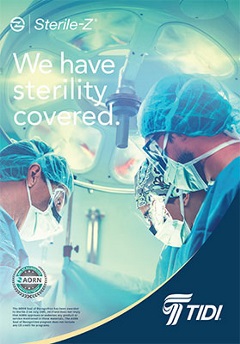 TIDI® Products has a history of providing forward-looking solutions to healthcare professionals—solutions that help reduce the risk of contamination and deliver the highest-quality patient care.
Each day, caregivers turn to TIDI Products for a supply of user-friendly, compliance-enhancing, and risk-reducing solutions. The TIDI Products portfolio of brands includes TIDIShield®, C-Armor®, Grip-Lok®, Sterile-Z®, Posey® and Zero-Gravity®.